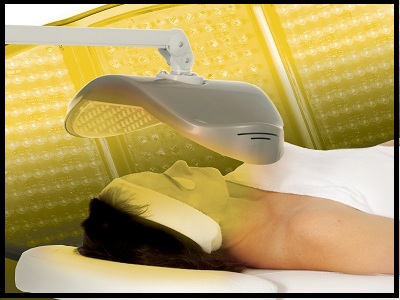 Shenny's

Laser, Lights & Skin Care



We have over 13 years in experience and research and are able to offer suitable treatment protocols for skin disorders like excessive skin redness, eczema and which is often accompanied by sensitivity, flushing, heat and overall tightness. Skin that suffers from Rosacea-like redness is influenced by outside factors called "triggers". These "triggers" determine when redness occurs and/or how severe the symptoms are. To reduce the severity or occurrences of these triggers, fragile skin requires vital nutrients that will help strengthen cell function, reduce inflammation, and avoid irritation. 

CLINICAL TEST CASE #011

Name:  Monique R., 50 year old female.

GENERAL REDNESS AND ROSACEA.  Client has severe reaction to AHA'S, is on HRT.Combination & sensitive skin, coarse pores on chin, intermittent rosacea papules.

Second picture:  After 5 weeks of professional treatments and home care.  75% result on redness, skin is more even toned, wrinkles are diminished.  Client says " My skin never felt this great!  My friends want to know what I did to look younger." 

CLINICAL TEST CASE #004

Name:  Monique B., 52 year old female.

MUSCLE & EYELIDS SAGGING.  NASAL LABIAL FOLD, DARK CIRCLES UNDER THE EYES.  Has menopausal problems, insomnia, rosacea flares.

Second picture:  After 8 weeks of professional treatments.  80% improvement on dark circles, 50% on eyelid, 70% on molted pigmentation. Redness is completely under control.  Client says " I was so distressed by my dark circles under the eyes and relieved to be rid of them;  I definitely look and feel younger."

We offer "de-sensitizing" skin care treatments to help overcome the effects of "triggers" as well as strengthen and smooth your skin.  Our treatments and home care help to reduce and control the redness and associated concerns with calming and soothing ingredients that are penetrated into the skin with electroporation for soothing current symptoms and treat and prevent future occurrences.  The products and treatments we recommend are helpful in treating and soothing skin symptoms of redness, inflammation, allergies, sensitive acne types and other chronic problems:   skin sensitivity, flushing, dryness, irritation, tightness, stinging, cystic acne lesions, shiny skin (oily or not), large pores, redness, rashes and flaking skin (for dry, oily or combination skin).

Copyright © , Shenny's Laser, Lights & Skin Care Centre. All Rights Reserved.